Skip to main content
CHEERIO*, Joko!
Entertainer Joko Winterscheidt is clearly one of the coolest figures in the TV industry. And what could be cooler than founding one's own sock label? With CHEERIO*, Joko is designing high-quality socks in bright colors and fresh designs. The socks are not just about making an impression, but also producing as little CO2 as possible.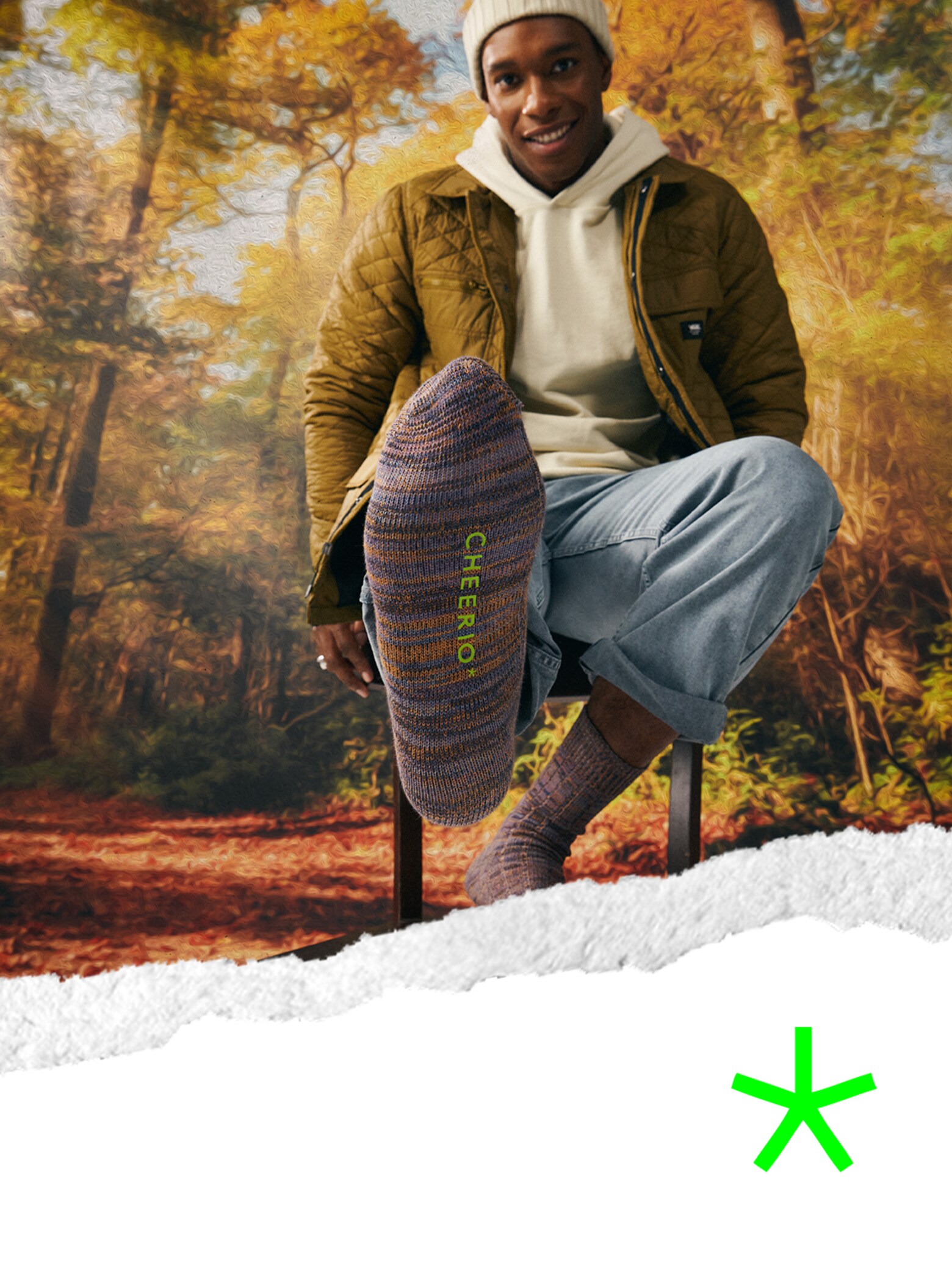 Mission No Footprint
With its two-year product guarantee, the use of organic cotton and recycled packaging and CHEERIO* Forest's own forest conversion project, the brand sets a good example when it comes to sustainability. And that goes for socks, too. The goal is to rethink the production of these often underestimated styling pieces and to one day develop the first socks with zero ecological footprint!